First State Dental is a full service dental office, specializing in cosmetic and restorative dentalwork, dental implants, and family dentistry. We provide the highest quality, personalized dental care for patients of all ages. Creating Beautiful Smiles with a Compassionate Touch!

Only 52 yards away from our current office space, this new space will provide our own private parking lot with secure building access. We will have updated equipment and the latest dental technology. There will be two ADA accessible bathrooms, more privacy, great views and plenty of natural light. We will have a Consult room, a surgical suite, more office and clinical space with 2 additional dental chairs.
You can be assured of the same team of doctors and staff, and of course the same high quality of dental care you have come to expect.
---
Family Dentists, Cosmetic Dentistry, and Restoration Dentistry
Wilmington dentists Drs. Mike Gioffre and Georgette Binnersley, and the First State Dental team provide dental care for the entire family. Our goal at First State Dental is to provide our patients with the highest quality dental care in a warm and friendly environment.
Whether your dental needs are a complete exam and cleaning, a full-mouth restoration, or anything in between, we promise to provide you with exceptional care every step of the way. Every patient deserves the best treatment experience and finest results. We take pride in our cosmetic dentistry and restoration dentistry which includes:
We will explain your options and help you to achieve your best results.
Advanced Technology and Safer Dentistry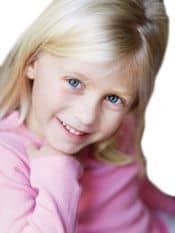 Faster, safer, and better ondontology diagnostics. We emphasizes the preservation of your teeth and offer you conservative therapies whenever possible. Your dental health and smile are very important to your well being. We provide our patients with dentists who are experienced and current with the latest dental technologies.
Wilmington Dentists devoted to excellence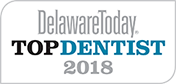 Dr. Gioffre has the distinct honor of being chosen as a Top Dentist in Wilmington, Delaware by consumers, peer dentists, and dental specialists. Voted 2018 Top Dentist by other Delaware dentist in a peer review, Dr Gioffre was awarded Top Dentist 2018 in both Cosmetic Dentistry and General Dentistry.
First State Dental is dedicated to achieving excellence for our patients. First State Dental strives to meet our patients' needs through education, advanced technology and a warm caring environment.
Call First State Dental and make your appointment today!