Wilmington Dentist - Cosmetic & Family Dentists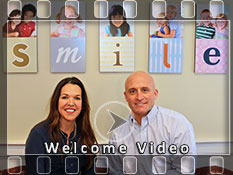 Wilmington dentists Drs. Mike Gioffre and Georgette Binnersley, and the First State Dental team provide dental care for the entire family. Our goal at First State Dental is to provide our patients with the highest quality dental care in a warm and friendly environment.
Our professional team strives to make each experience in our office anxiety free and comfortable.
The best technology for the best care ... We are very pleased to provide our patients with the Dental 3D Cone Beam Scanner for faster, safer, and better ondontology diagnostics. Your dental health and smile are very important to your well being. You want a dentist who is experienced and current with the latest dental technology; a dentist who emphasizes preservation of your teeth and offers you conservative therapies whenever possible.

To help protect your child's smile, we provide an amazing technology that gives young athletes a competitive edge. Under Armour performance enhancing mouth protection can give your high school athlete dental protection they will want to use.
The Wilmington Dentist is devoted to excellence
Dr. Gioffre has the distinct honor of being chosen as a Top Dentist in Wilmington, Delaware by consumers, peer dentists, and dental specialists. He is dedicated to achieving excellence for you, the patient. First State Dental strives to meet our patients' needs through education, advanced technology and a warm caring environment.
We provide gentle and personalized care that meets our extremely high standards for excellent dentistry.
---
We take pride in providing the best dentistry in Wilmington, DE
First State Dental combines gentle, personalized care, professional service and advanced dental technology. We offer full cosmetic, restorative, and family dentistry. In addition to routine dentistry, we take pride in our cosmetic and restorative dentistry which includes: dental implants, implant retained dentures, ceramic crowns, porcelain veneers, dentures, full-mouth restoration, and laser gum surgery.
If you are you considering a smile makeover, or want to ensure the health of your mouth and teeth for the years to come, explore our Web site for dental information to help you with your decisions and call us. We will explain your options and help you to achieve your best results.
Call the Wilmington dentists for an appointment today!