First State Dental is a full service dental office, specializing in cosmetic and restorative dental work, dental implants, and family dentistry. We provide the highest quality, personalized dental care for patients of all ages. Creating Beautiful Smiles with a Compassionate Touch!
Family Dentists, Cosmetic Dentistry, and Restoration Dentistry
Wilmington dentists Drs. Mike Gioffre and Georgette Binnersley, and the First State Dental team provide dental care for the entire family. Our goal at First State Dental is to provide our patients with the highest quality dental care in a warm and friendly environment.
Whether your dental needs are a complete exam and cleaning, a full-mouth restoration, or anything in between, we promise to provide you with exceptional care every step of the way. Every patient deserves the best treatment experience and finest results. We take pride in our cosmetic dentistry and restoration dentistry which includes:
We will explain your options and help you to achieve your best results.
Advanced Technology and Safer Dentistry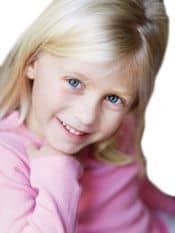 Faster, safer, and better ondontology diagnostics. We emphasizes the preservation of your teeth and offer you conservative therapies whenever possible. Your dental health and smile are very important to your well being. We provide our patients with dentists who are experienced and current with the latest dental technologies.
Wilmington Dentists devoted to excellence
Dr. Gioffre is a Fellow of the International College of Dentists (ICD). The oldest and largest international honorary dental society in the world, the ICD's members embody the organization's motto, "recognizing service and the opportunity to serve." 
Fellowship in the ICD is extended by invitation only. Those selected as members must demonstrate "outstanding professional achievement, meritorious service, and dedication to the continued progress of dentistry for the benefit of humankind."
Dr. Gioffre is a Fellow of the International Congress of Oral lmplantologists (ICOI). The awarding of Fellowship status is an honor that the ICOI bestows on a dental professional involved in dental implant treatment. ICOI membership signifies that members are commitment to continuous study and training in the field of implantology, whether placing or restoring dental implants.
Dr. Gioffre has the distinct honor of being chosen as a Top Dentist in Wilmington, Delaware by consumers, peer dentists, and dental specialists. Voted 2018 Top Dentist by other Delaware dentist in a peer review, Dr Gioffre was awarded Top Dentist 2018 in both Cosmetic Dentistry and General Dentistry.
First State Dental is dedicated to achieving excellence for our patients. First State Dental strives to meet our patients' needs through education, advanced technology and a warm caring environment.
Call First State Dental and make your appointment today!