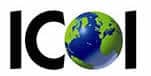 July 25, 2012, Wilmington, DE - Dr. Dominic Michael Gioffre Jr. earned Fellowship status in The International Congress of Oral lmplantologists (ICOI) on July 25, 2012.
The awarding of Fellowship status is an honor which a professional society such as the ICOI bestows on a dental professional involved in dental implant treatment. The ICOI has a Fellowship program in which active members are encouraged to achieve Fellowship status through their efforts in education, research and actual clinical experience.
The ICOI is dedicated to communicating scientific knowledge and improving the clinical practice of dental implantology worldwide.
---
ICOI membership signifies that members are commitment to continuous study and training in the field of implantology, whether placing or restoring dental implants. ICOI members develop professionally by participation in a "true family" of international colleagues who are deeply committed to implant education. The result is a strong foundation of quality treatment for their patients
The International Congress of Oral Implantologists (ICOI) was founded in 1972. Devoted to providing implant education to the entire dental team to better serve its patients, the ICOI is not only the world's largest dental implant organization, but it is also the world's largest provider of continuing dental implant education.
For more information about the ICOI please visit: https://icoi.org