Dental Implants for Missing Teeth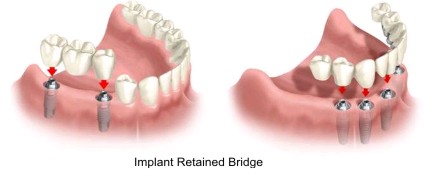 Want to replace a missing space and don't like the idea of something removable like a partial or hard to clean under like a bridge?
Then the answer for you is a dental implant.
The initial appointment would include a CBCT, which is a x-ray that shows the dentist bone level and density; this will determine if you are a candidate for an implant.  Once it has been determined that an implant can be done, the next appointment would be the placement of the implant.
The placement of the implant is done with local anesthetic, just like you would have for a filling.  The whole procedure start to finish lasts about an hour.
Then 3-4 months after implant placement, when the implant has integrated, the restorative process begins.
The implant is un-covered and impressions are taken and sent to the lab to fabricate a crown.  Two weeks after that appointment the crown is delivered and missing space is now gone and looks and acts like a real tooth.
For more information on Dental Implants and Implant Placement please see: Dental Implants and Implant Placement Procedure
Business Info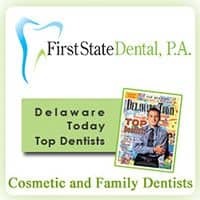 First State Dental
Phone: (302) 652-5312
1708 Lovering Ave, Ste 102, Wilmington, DE 19806